Updated news GmbH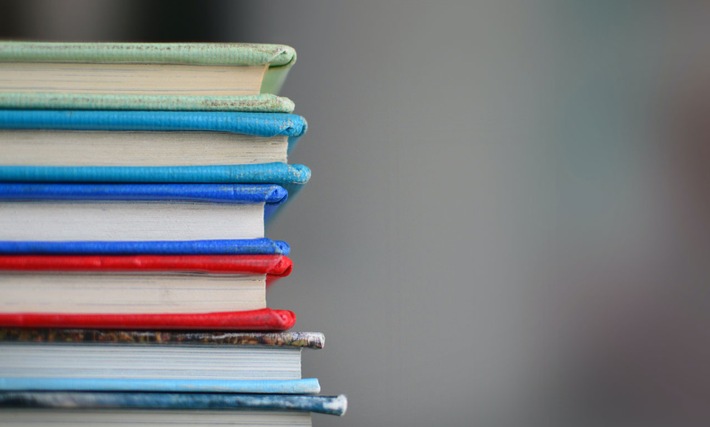 The celebration and campaign days in November are all about cooking, baking and reading. How is that? This month, for example, he talks about chicken soup, bold recipes, all kinds of pastries, and books. but that is not all. We also have a lot of tolerance and a lot of kindness in our luggage for you!
November 2 – Stuffed Egg Day
Do you want a recipe? Then we would like to point out the social stuff for November last year. #Tasty
November 7 – Dark Chocolate Almond Day
It is darker, has a slightly bitter taste and contains less sugar. It is said to protect the cardiovascular system and lower blood pressure.
November 8 – Cook something bold
We've learned from researching "bold recipes" that so-called thunderstorm cakes fall into this category. But just a question: Is a cake called that because after you cut it it looks like a lightning bolt?
November 10 – World Science Day
A day of action introduced by UNESCO in 2001 to draw attention to "the importance of science for world peace and global development in all fields". Today is as important as it was then.
November 11 – Season 5 begins
Yes yes season five. Not all federal states are at the top of the wish list for the most popular time of the year. but good. Here we are from the north of the country we wish everyone in the south and west of the country a good time, party and wake up!
November 12 – Stollen . Christmas bread
That's right, Christmas is almost here again. And what could be nicer than dealing with sweets? It is noticeable that this month is full of delicious campaign days! great month
November 12 – Chicken Soup for Spirit Day USA
in the United States of America? We believe this should be a global day of action. Because chicken soup is delicious, healthy and warms you up from the inside. A great home remedy and our grandparents always had a pot of chicken soup on the stove in the fall and winter. Cysteine ​​prevents inflammation. And another tip: look at November 19. Then it is delicious…
November 13 – World Kindness Day
Good memorial day. Simply call the people you haven't talked to for a long time, or just smile at the people you meet every day. And if we remember that November 16 is the International Day for Tolerance, not everything will get better!
November 15 – Public Library Day
is reading! Just very very important! Then share it with others via the bookcase. Shared joy is double joy! And if you look at November 18, you'll see that's a really important topic: Nationwide Reading Day is going on there! Well, if this is not a coincidence.
November 16 – International Day for Tolerance
Openness and tolerance or adaptation as well. Nice words to describe tolerance, right? And you know what? We will leave them as they are. If you don't have to say anything, always apply.
November 18 – National Reading Day in Germany
This working day is an initiative of the weekly newspaper DIE ZEIT, Reading and the Deutsche Bahn and is held annually on the third Friday in November. Of course, it should enhance reading skills. This requires people who read aloud. We think: great job. So: Sign up for Reading Day and join in.
November 19 – National Soup Day in Germany
After chicken soup on November 12, we will continue to serve soup in Germany in general. Delicious, filling and healthy as mentioned above. W: It was originally created for a noble purpose.
November 20 – International Children's Day
We've had a lot of reading this month. Reading teaches and children need education. Get your children, grandchildren, nieces, nephews, nephews (yes, we already have!) and read them something exciting, exciting or beautiful, spend time with them and have a good time.
November 27 – 1 Advent
So far it's warm. First coming here and with it lots of time for family and friends, a few crackers and more comfort (old fashioned, that word, right? But it fits perfectly!). With this in mind: Have a wonderful Advent season and enjoy it with your loved ones!
Dieser Beitrag ist ein Original-Post aus dem news aktuell Blog:
 https://www.newsaktuell.de/blog/social-media-stuff-aktionstage-im-november-2022/ 

Beim news aktuell-Blog geht es um die Themen Kommunikation, PR, Pressearbeit, Journalismus/Medien, Marketing und Human Resources. Und manchmal auch um news aktuell selbst. Welche Trends, welche Apps, welche Themen bewegen Kommunikations-, Marketing- und HR-Fachleute heute? Wie sieht unser Arbeitstag aus? Was ist wichtig für die Karriere? Damit wollen wir uns beschäftigen. Wir zeigen was die Branche antreibt. In Best Practice, in Interviews oder in Gastbeiträgen.